Unlocking Success: Empowering Flight Paramedics (FP-C) and Critical Care Paramedics (CCP-C) through Advanced Training
Introduction
Welcome to EMS Week 2023 day 2, "EMS Education Day." We celebrate your unwavering dedication and heroic efforts as flight paramedics or critical care paramedics. At FlightBridgeED, we understand the pivotal role advanced paramedic education plays in your success in the dynamic and high-stakes environments you operate in. Every decision you make can make a life-saving difference and you only get one chance to save a life. In this article, we will explore how advanced education and specialized training empower you to provide exceptional care in critical care transport medicine situations. Let's delve into the pathways available to you, the significance of continuing professional development, and the abundant resources that support your ongoing growth.
The Importance of Advanced Training
As flight paramedics or critical care paramedics, you stand at the forefront of pre-hospital and transport medicine, delivering advanced medical interventions to critically ill or injured patients. Your advanced certification and critical care education equip you with the specialized knowledge, skills, and competencies necessary to administer high-level interventions, effectively manage complex medical conditions, and adapt to the unique demands of transport medicine and critical care settings.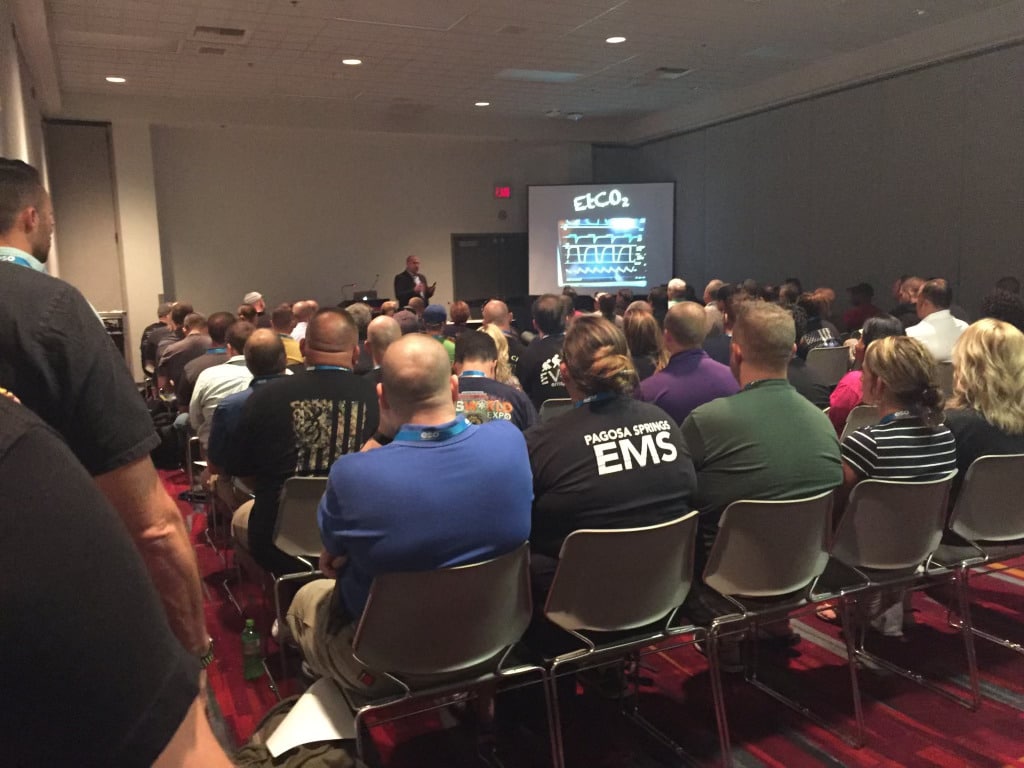 Charting Your Path to Success as a Flight or Critical Care Paramedic
Your journey toward becoming a skilled flight paramedic or critical care paramedic involves pursuing advanced education beyond the basic EMT or paramedic level. These educational pathways are designed to enhance your expertise in critical areas such as more advanced and invasive airway management techniques, hemodynamic monitoring, expanded pharmacology, and advanced assessment techniques.
To validate your proficiency as a flight or critical care paramedic, you may choose to pursue certifications such as the Flight Paramedic Certification (FP-C) or Critical Care Paramedic Certification (CCP-C). These esteemed certifications, offered by the International Board of Specialty Certification (IBSC), recognize your knowledge and competence in areas specific to critical care transport medicine. They cover essential topics like crew resource management, safety, and delivering exceptional patient care during transport.
Embracing Continuous Professional Development
Medicine changes fast! What was the standard of care yesterday becomes tomorrow's medical blunder. Your commitment to continuous professional development is vital to remain updated with the latest advancements in critical care medicine practice, emergency procedures, and patient management.
As you may already know, critical care medicine education is different than the general education required to maintain and renew national and state licenses and certifications. Ensuring that you are getting the right continuing education to maintain your advanced certifications as well as building a deeper knowledge in critical care medicine can be complicated. That's why FlightBridgeED has created advanced certification review courses, online and classroom-based courses, hands-on workshops, professional conferences, and other resources that are tailored to meet the needs of flight and critical care paramedics like yourself. We've even made sure that our critical care course content can be applied to your national registry certification and state paramedic licensure in addition to your advanced certification requirements. We make recertification and advanced learning comprehensive and simple.
Unlocking a Wealth of Resources
At FlightBridgeED, we take pride in supporting hundreds of thousands of paramedics worldwide. Our educational offerings are designed to make advanced critical care concepts easily understandable, allowing you to obtain advanced certifications and develop a lifelong learning mindset. Over the past twelve years, we have created a wealth of both paid and free resources to aid in your professional development.
Our journey began with podcasts, which provide universally accessible, free, and easily consumable content during commutes or workouts. We have expanded our podcast offerings to cover a wide variety of topics relevant to critical care transport medicine.
Additionally, we launched the FP-C / CCP-C / CFRN® Exam Review Course in 2013, addressing the need for exhaustive and up-to-date preparation for advanced certifications. Our evidence-based, research-backed, peer-reviewed courses not only help you pass the exams but also provide a solid foundation of critical care knowledge for advanced providers. Our resources have expanded to include online courses, textbooks, mechanical ventilation courses, master classes, paramedic refresher content, and more!

Conclusion
As we celebrate EMS Week, we wholeheartedly applaud your relentless dedication as flight and critical care paramedics. Your commitment to advanced paramedic certification training and continuous education sets you apart as leaders in pre-hospital and transport medicine services. The knowledge, skills, and competencies you gain through your advanced education and specialized training empower you to deliver exceptional care, leading to improved patient outcomes and better futures for those in need.
During EMS Week, we honor your role in advancing emergency medical services and recognize the incredible impact you have on the lives of patients and their loved ones. By continuously investing in your professional development and utilizing the abundant resources available to you, you shape the future of critical care transport medicine. Stay motivated, embrace lifelong learning, and continue to push the boundaries of excellence as a flight paramedic or critical care paramedic. Together, we will elevate the standards of critical care transport medicine and make a lasting impact on the lives of those we serve.