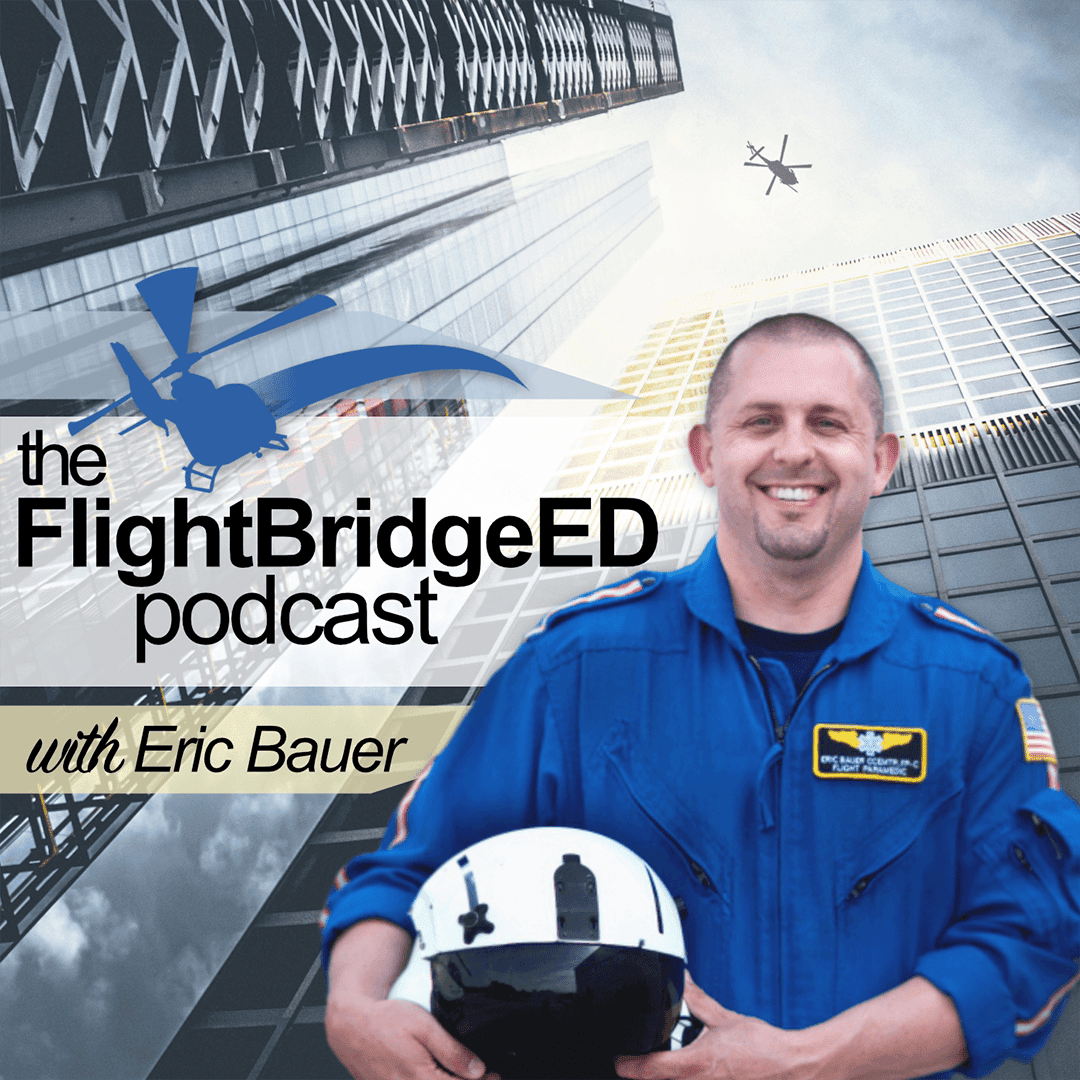 The FlightBridgeED Podcast
---
The FlightBridgeED Podcast provides convenient, easy-to-understand critical care medical education and current topics related to the air medical industry. Each topic builds on another and weaves together a solid foundation of emergency, critical care, and prehospital medicine.
Available anywhere you listen to podcasts!
SHOW NOTES and other information for each episode can be found by clicking the icon located at the top right of the podcast player while that episode is playing. Not all episodes have associated show notes.