FAST23 | THE Premier Critical Care Conference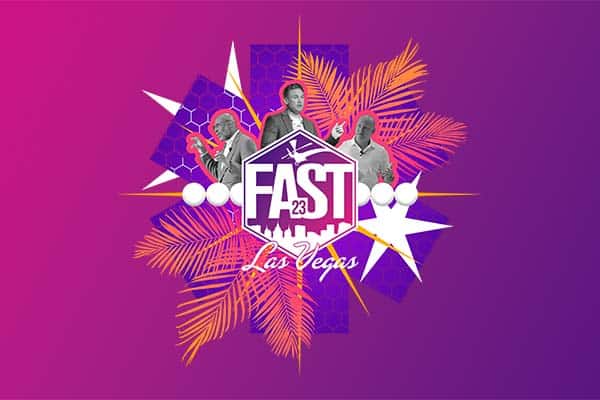 Are you a critical care transport paramedic or nurse? Do you want to stay current with the latest medical guidelines and techniques in critical care medicine, such as mechanical ventilation and airway management? Are you interested in attending the premier critical care conference? If so, FAST23 is the conference for you!
What is FAST23?
FAST23 is the world's fastest-growing, annual, two-day critical care conference, offering continuing education hours and important industry-shaping ideas for advanced practice providers in critical care medicine. It is the only conference dedicated exclusively to critical care transport providers and brings together the best educators and thought pioneers in critical care. This year's event is held at the Planet Hollywood Resort and Casino in Las Vegas, Nevada.
Why Attend FAST23?
FAST allows attendees to receive continuing education hours that are universally accepted, meaning that they can be used to recertify advanced certifications (such as FP-C, CCP-C, CFRN®, CTRN®, etc.) and also national, state, and local certifications and licenses.
If you're on the path to earning your advanced certification, FAST23 is a great place to get personal access to the people shaping the critical care industry through their contributions to research and education. These professionals create the advanced curriculum (and contribute to the advanced certification exam question banks) that these certifications are based on.
If you're a critical care leader, you already know how much our industry has changed. Employee turnover, satisfaction, and mental health are critical challenges that are more important to manage than ever. There's no map for how to move forward, but FAST23 offers you a seat at the table of a worldwide community of leaders sharing insights and solutions for how we tackle these challenges together.
Hands-On Workshops at FAST23
One of the best reasons to attend FAST23 is the limited capacity, hands-on Workshops led by the biggest names in critical care medicine. These Workshops offer award-winning education with kinesthetic-tactile reinforcement to help you develop new skills for your practice. Space is limited to help foster a more intensive instructor-student experience. In previous years many of the Workshops have completely sold out, so be sure to purchase tickets to the "can't-miss" Workshops on your list.
Topics Covered at FAST23
FAST23 covers many critical care topics, from advanced airway management to mental health for critical care providers. Our speakers are some of the biggest mentors and educators in critical care medicine. They come to the main stage from around the world to lead us through insights from their unique experiences, best practices, and the latest evidence-based medicine. In addition to traditional medical education categories, last year, we saw more talks emphasizing taking care of ourselves as providers and removing mental health stigma. We expect more empowering and industry-shaping talks like this again this year as anxiety, depression, and substance abuse continue to rise among providers.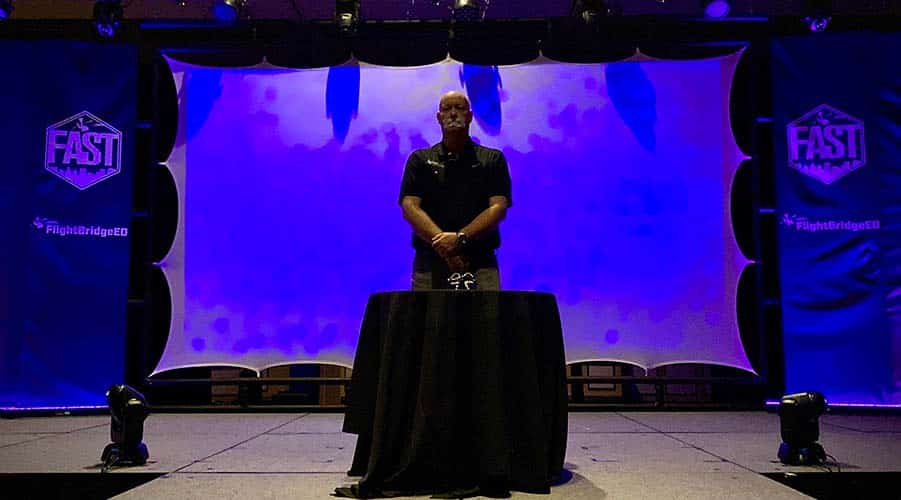 World-Class Speakers at FAST23
FAST23 is proud to host world-class speakers from around the world. The speakers are experts in their respective fields and are passionate about providing attendees with the best education possible. The speakers will provide attendees with valuable insights and advice to help them advance their careers. The speakers include:
Peter Antevy, Michael Lauria, Eric Bauer, Ashley Bauer, William Heuser, Preston Fedor, Ashley Liebig, Mike Verkest, Rob Bryant, John Bonta, Ali Herman, Jason Bartos, Kevin Collopy, Kolby Kolbet, Bruce Hoffman, Geoff Murphy, Bjorn Peterson, Sarah Kaull, Jason Clark, Ritu Sahni, Zaffer Qasim, Jim DuCanto, Faizen Arshad, Kris Kaull, Allen Wolfe, Jeff Jarvis, David Olvera, Chris Meeks, and Jeff Boomhower!
That's a pretty impressive lineup of speakers whose names you can find on the inside cover of textbooks, the bylines of critical care articles, research papers, industry-related organizational leadership, and inventors of the tools of our trade. Not only do you hear them on stage, but FAST23 offers unprecedented access to these leaders so you can get answers to your questions. No other critical care conference offers this level of access because FAST23 exists to create an ever-expanding community of advanced practitioners and to improve patient outcomes.

Community at FAST23
FAST23 is more than just talks and workshops; it is a community. Attendees can network with other professionals in the field, exchange ideas, and make valuable connections. FAST23 also provides a unique opportunity for attendees to get to know each other and build relationships. Attendees can attend social events and interact with other attendees in an informal setting. Over the years, we have gotten feedback from some of our attendees who said their entire organization or personal practice was changed for the better, not necessarily because of what someone said from a stage but what was said from across a table. If the last few years have taught us anything, we need each other. We are better together. FAST has always been a reason to gather, but the real wonder of FAST is the community that continues to build around it.

Venue and Accommodations at FAST23
FAST23 is again held at the Planet Hollywood Resort and Casino in Las Vegas, Nevada. We had an incredible time at FAST last year. It was a breath of fresh air as we could once again gather in person as a community again and in Las Vegas, no less! The fabulous resort is conveniently located in the heart of the city. It offers many amenities, including a full-service spa, restaurants, shopping, gaming, and entertainment, and is near so many exciting experiences around the Las Vegas Strip. The conference will take place in one of the resort's luxurious ballrooms featuring a modern, entertaining audio/visual experience like no other. We have negotiated an unbelievable room rate for FAST23 attendees! This isn't a conference you will want to miss.