What our Customers Have to Say
FOAMed from FlightBridgeED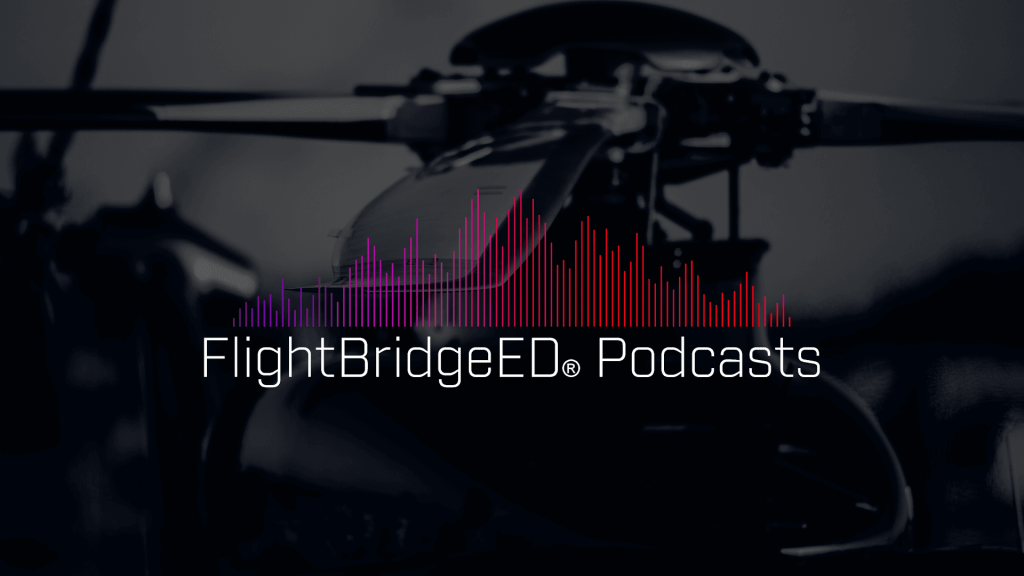 You don't have to buy anything to learn from FlightBridgeED. Our podcasts are a vast catalog of education that you can listen to and explore critical care topics on your own, anywhere, anytime! You can download our podcasts right here on the website or from anywhere you get your podcasts! Thanks so much for listening, and enjoy the journey of learning!

October 24-26, 2022 | Tampa, Florida
AMTC22 Elevated attendees can expect an "elevated", invigorated and more interactive experience featuring unmatched, high-quality learning including hands-on lab sessions and clinical, safety, leadership, communications, & wellness education sessions. The event features industry expert instruction, as well as uplifting and informative keynote sessions.
Earn 15 CE Hours | Continuing Education Provided in Partnership with FlightBridgeED®
Flight Paramedic, Flight Nurse, Critical Care Paramedic Exam Review Course