Heroes Aren't Born
–

They Emerge.
Learning Management System (LMS) built by FlightBridgeED® for your team of heroes
Specialized for EMS Operations
| Specialized Needs | EmergeLMS™ | Other Platforms |
| --- | --- | --- |
| Designed specifically for EMS | | |
| Flexible compliance & learning technology * | | |
| Customization and scalability | | |
| Deployment options | | |
* You should ask to see a demonstration of this technology before committing to ANY LMS solution!
The wrong solution could put licensure and/or accreditation at risk, or result in fines and possible loss of revenue.
Reporting & CE Management
| Specialized Needs | EmergeLMS™ | Other Platforms |
| --- | --- | --- |
| Detailed reporting | | |
| Advanced CE management system ** | | |
| Feedback & evaluation tools | | |
** EmergeCE™ is a proprietary technology developed by FlightBridgeED® to automate CAPCE accredited CE certificate processing , manage student licenses and certifications, and securely maintain records in one central system.
True Partnership
| Specialized Needs | EmergeLMS™ | Other Platforms |
| --- | --- | --- |
| Custom course creation† | | |
| Invested in YOUR success | | |
| Shared vision | | |
| Continuous development | | |
† EmergeLMS™ gives you the ability to create courses on your own using our intuitive course creation.
FlightBridgeED® offers full broadcast-quality video production, course creation, and credentialing assistance services to EmergeLMS™ Parallel Site™ customers.
Unparalleled Customer Support
Specialized Needs
EmergeLMS™
Other Platforms
Rapid response time


"We're here to help! Nearly 24/7/365 availability."

Proactive issue resolution
Continuous improvement & customization
Regular check-ins
Specialized for EMS Operations

Learn More

Reporting & CE Management

Learn More

True Partnership

Learn More

Unparalleled Customer Support

Learn More
Invest in Better Outcomes
Prioritize the well-being and success of your team and patients. With EmergeLMS, you're not just adopting a tool; you're making a commitment to superior patient care and professional growth.
Future-Proof Technology

Stay ahead of the curve with an LMS that evolves with the times. Benefit from consistent updates, ensuring your team always has access to the latest and most effective educational tools.
Customizable for Teams of Every Size

Whether you're a small crew or a large organization, EmergeLMS adapts to fit your needs. Experience a platform that grows with you, ensuring every member gets the education they deserve.
What is EmergeLMS™
EmergeLMS™ by FlightBridgeED® is a fully customizable, industry-specific Learning Management System (LMS) meticulously crafted to cater to the distinct educational and compliance requirements of air medical EMS agencies and ground EMS agencies.
Complete Medical & Compliance Course Library
HUNDREDS OF HOURS OF CONTENT
Explore our vast course library with hundreds of hours of current content. New courses are added regularly at no extra cost, ensuring your team has the latest in medical education and compliance training.
Why use EmergeLMS™
EMS agencies are increasingly being asked to do more with fewer resources, and often, training budgets are the first to be reduced. However, inadequate training can negatively impact patient care outcomes, which could result in loss of life, litigation, and loss of revenue.
You're in Good Company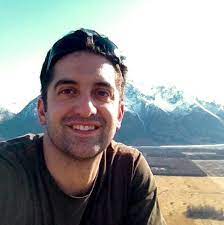 "FlightBridgeED has transformed our onboarding and continuing education program.
Clinical outcomes have improved across our team."

– Erik Lewis, Director of Clinical Services, LifeMed Alaska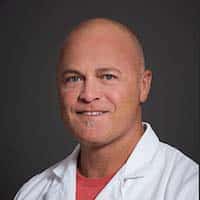 "As the Chief Medical Officer for Apollo MedFlight, I am incredibly thankful for our partnership with FlightBridgeED. The quality of their services is unparalleled in the industry. They consistently provide outstanding customer service and deliver education that mirrors the latest research findings. FlightBridgeED is truly the best the industry has to offer, providing both personalized service and personalized education. Their programs have taken our providers to the next level, ensuring that we deliver top-tier medical services to our patients."
– Dr. John Bonta, Chief Medical Officer, Apollo MedFlight
"We want to express our gratitude for the excellent LMS that FlightBridgeED has created for us at University Hospital EMS. We have been thoroughly impressed with the platform and are looking to further expand its use across more of our organization."
– Daniel Vega, Critical Care Coordinator EMS, University Hospital